Canyon da Pedra - Interior
Jacinto Machado - Santa Catarina
Canyon da Pedra - Canyon Canyon Trekking - Jacinto Machado / SC
It is the turn to know one of the least explored canyons in the region! The courage of the raiders is put to the test: to go ahead we will have to go through the "Brete", where the water level reaches the height of the thighs and the bath is inevitable, since this is the only passage between two walls of more than 25 meters high, 4 meters from each other. Going forward, the trail will take us to the Anna Schiratta waterfall, past the natural water slide of the João Baptista Ronsani waterfall - where hardly anyone will resist the joke! The walk traverses the bed of Pai José River whose water runs underground for most of the way.
Important: To make this trail, you will have to eat breakfast before the time served at the Lodge, as the car ride to the beginning of the trail is longer. So we serve an express breakfast, basic, at no additional cost, but it must be booked in advance for at least 1 day.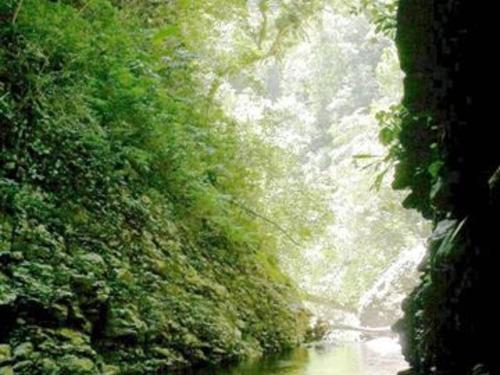 There will be approximately 7 hours of trail.
Level of difficulty High / Heavy. Wet trail.
See what you need to bring for your trip in Check list .