Canyon Malacara - Interior
Serra Geral National Park
For those who want to feel the energy of getting into the canyon, but do not have a full day, this trail is perfect. The goal is to get to the Malacara pool by walking along the riverbed on rocky pebble stones and watering the feet, enjoying the fauna (mainly birds like toucans, rooks and woodpeckers) and the lush Atlantic forest that covers the peraus. The Malacara's psyche is more than 2 meters deep, crystal clear and inviting for a bath. From this point you can see the canyon walls in front of us.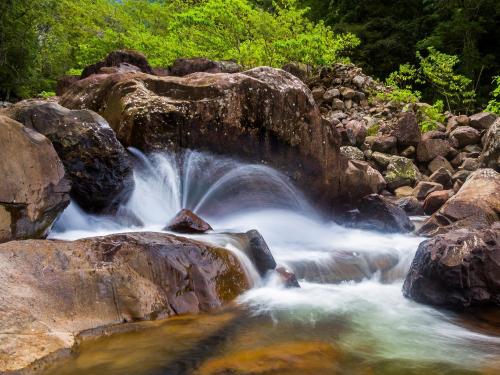 It will be approximately 3 hours of trail (round trip)
Level of difficulty Medium / Moderate. Wet trail!
See what you need to bring for your trip in Check list .
Trail Video Inside Malacara Canyon