If there's breath left after the tracks, let's work out!
We have a fitness center, with free access, equipped with appliances so that you can maintain your exercise routine, even away from your home.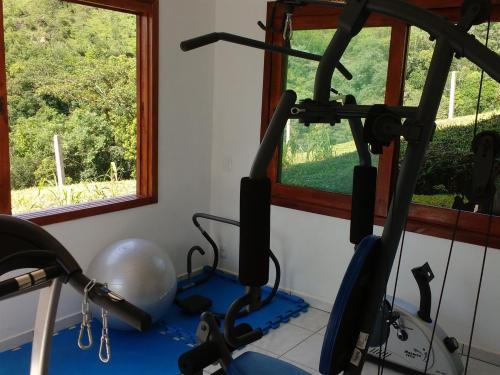 At your disposal we put mat, exercise bike, bodybuilding station, elevators, shin guards, abdominal support and wheel of abdominal exercises in addition to mat and ball for stretching and localized exercises.